Heterogeneous catalysis
About department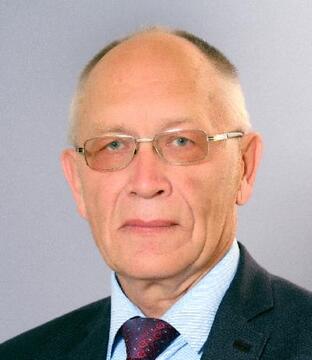 Chief of Heterogeneous Catalysis Department
Savostyanov Alexander Petrovich
General information of the department:
The department of heterogeneous catalysis was created to conduct fundamental and applied research, engineering in the field of obtaining synthesis gas, synthetic hydrocarbons and products based on them.
Main areas of research:
Processing of natural and associated petroleum gases into synthetic fuels, ceresin, oils and methanol;
Processing of coal and biomass into synthetic hydrocarbons;
Production of synthesis gas and hydrogen from natural gases;
Reversible transformation of labile chemical compounds and systems for generation, storage and transportation of hydrogen.
For research purposes, the Research Institute has six catalytic units, which make it possible to study catalyst samples with volumes from 1 to 250 cm3 at pressures up to 100 bar in two and three-phase reaction systems.
A full-cycle pilot complex for processing natural gases into synthetic hydrocarbons has been created. The complex includes all the main stages of the process and allows you to conduct long-term research and develop products.
To study the process of gasification of biomass, a laboratory installation has been developed that allows feeding "water-biomass" suspensions into a flow reactor at a pressure of up to 50 bar and a temperature of up to 1000 °C.
The research institute has developed technologies and catalysts for obtaining:
Synthetic ceresin 100;
Base isoparaffin oils;
Arctic diesel fuel;
Aviation kerosene;
Oxidation of sulfur dioxide and decomposition of sulfuric acid.